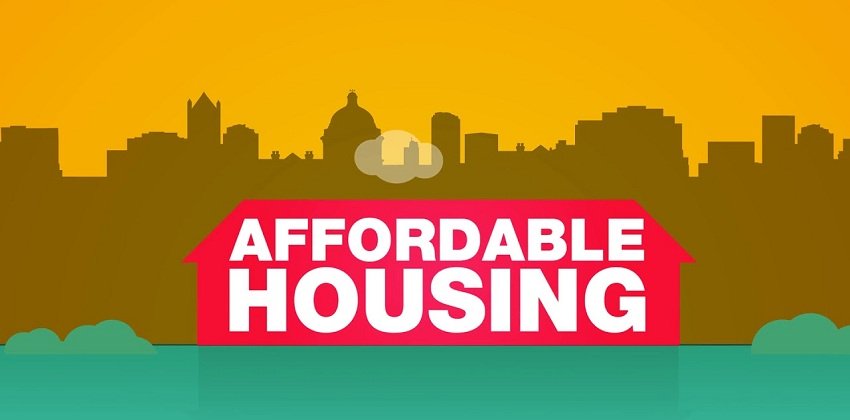 What is Affordable Housing – Explained
Wondering about what affordable housing is? If the price of the flat purchased in a metro city is ₹45 lakh or less than that and the carpet area of the house is 60 sq meter or less, then the housing unit qualifies as an affordable house. For affordable housing, the GST applicable is currently 1 percent of the total cost of the house. While in the case of units other than affordable housing, the rate of GST applicable is 5 percent.
The Government of India (GoI) has launched the Affordable Housing Scheme in June 2015 under which aims to cater housing needs of the lower and middle income people by providing affordable homes. Owing to the fact that it is a government initiative, the GST applicable on affordable housing is also less as compared to other residential housing units in any township. It is a relief to the home buyer as only 1 percent of the home cost goes as GST and not the usual 5 percent. 
Speaking on the definition of affordable housing that makes it eligible for lower GST payment under GST Mumbai-based tax and investment expert Balwant Jain said, "In metropolitan cities like Delhi NCR, Mumbai, Kolkata, Bengaluru, Chennai Hyderabad, etc. if the price of the housing unit is ₹45 lakh or below and the carpet area of the unit is 60 sq meter or below, then the housing unit will qualify as an affordable house in any of the metropolitan city."
Under the PMAY for urban areas, the government targets to construct 20 million houses by March 31, 2022. The scheme will give financial assistance to States and Union Territories to support housing requirements of three identified income categories: Economically Weaker Sections (EWS), Lower Income Group (LIG), and Middle-Income Group (MIG) in urban areas. According to the Ministry of Housing and Urban Affairs, as of January 2019, nearly 69 lakh houses were approved while13.59 lakh of these were completed.
Amit Gupta, the MD of SAG Infotech said that "In non-metro cities, the price of affordable housing will be ₹45 lakh or below but the carpet area can be 90 sq meter or below." The Managing Director of the SEBI registered tax solution firm went on to add that the GST applicable on an affordable house is currently 1 percent while in the case of other than affordable housing units, the applicable rate of GST is 5 percent.