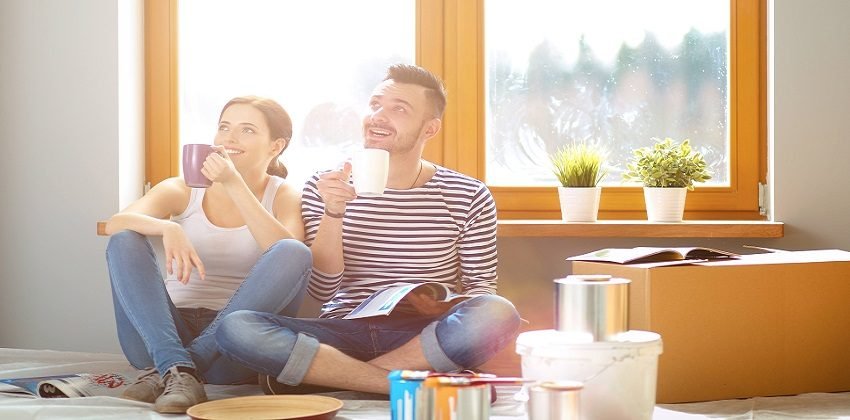 Success tips for young PROPERTY BUYERS
Should you buy a 2BHK or a 3BHK; one under construction or one in a completed project; should it be a flat or a plot? If you are confused on any one or all three questions, please read on!
Sumit Trivedi, working for seven years now, is a prospective buyer. He has plans to start a family soon and is looking for a spacious flat.
While some of his colleagues have invested in plots, others have opted for apartments. Trivedi is unsure about what to buy and sought advice on Magicbricks Forum. For buyers like Trivedi, we give below a list of success tips for young professionals eager to buy their first house or plot.
FIRST, AN EXPERT VIEW:
Niranjan Hiranandani, CMD of Hiranandani Communities and national president of Naredco, gives out three ways of countering the risks: First,the developer should be committed to complete the project. Second,the area must be a destination which you believe will grow in future. Third, the project should be registered under RERA, so that you are assured that it will be completed within the specified time.
OUR TAKE!
1. Should start young: An investor should ideally start at the age of 30 with another 30 years in earning time ahead. Invest small and use it as a stepping stone.
2. What to buy – multistory apartment or plot: Flats are usually a lifestyle choice. It is easier to hold and is a common preference among young professionals. If you opt for a flat, common facilities like electricity, water supply, power back-up, and security are taken care of. You would need to spend a nominal amount as maintenance cost but you save on time. Flats depreciate over time. However, they serve well in the short-term and are also easier to sell.
3. Where to buy: Real estate experts say that one should first decide upon a city where one is comfortable investing. Before buying, study the potential growth corridors in the city.
Success tips for young PROPERTY BUYERS
If your property has location advantage, it is close to a job market for example, you can earn good rental income. Any future infrastructure project like metro rail, widening of the existing road or construction of a new alignment of road will lead to an appreciation in property prices in the region. So, select the area carefully.
4. Investment prospects: The cost of owning a flat depends not only on the locality; additional factors are the brand of the developer, amenities available for residents, and size of the unit. All these factors count in the future appreciation of the property.
5. Amenities: The price of a house and its resaleability depends a lot on what kind of amenities it offers. A good clubhouse with quality eating joint, departmental store, and dry cleaners add huge value to the apartment in a project. Some good projects also provide room services. All these facilities and services, when maintained well, will raise the value of flats in the project very fast. So, while buying a house, look for as many amenities as possible.
6. Risks of buying into a new project: Saving money is hard but deciding where to put your money is perhaps harder. Before investing in a project under construction, check the track record of the developer, check for proper documentation, and engage a lawyer who will tally records and do all needful paperwork concerning the legality of the property.
7. Ready-to-move-in or under construction: People now prefer ready-to-move-in properties because of the current issues of delays in possession of flats under construction. Also, ready-tomove-in properties with Occupancy Certificate (OC) are even more in demand. The flip side is that these flats are costlier that those under construction. If you can find a credible developer with a good track record, you can go for projects under construction also.
8. BHK proportion: In a flat of 1,200-1,300 sq ft, developers have the option of making a large and airy 2BHK or a slightly smaller and cluttered 3BHK – 2BHKs are normally preferred as the choice has shifted to compact but more open spaces. Industry experts say that the re-saleability of two bedroom flats is certainly higher than that of a three-bedroom flat. Also, if you want to give it on rent, 2BHKs are taken up faster. For personal use, 3BHK are preferred.
Source : TOI