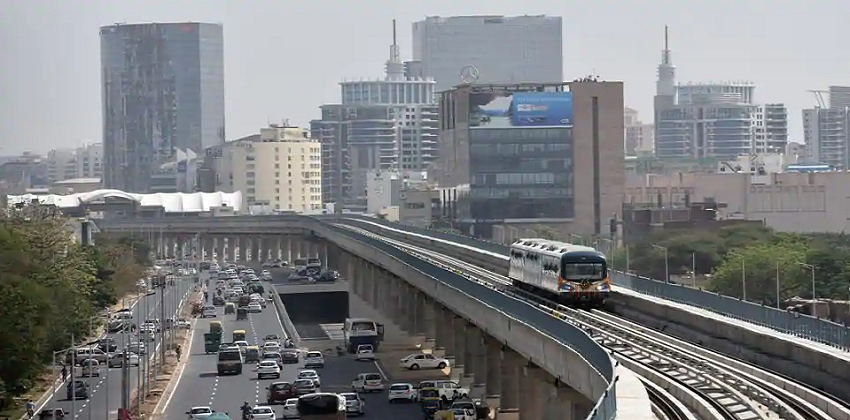 Rapid rail project report cleared
HIGH-SPEED NETWORK Line will start at Sarai Kale Khan in Delhi, run through Gurugram and end at Rajasthan border.
In yet another boost to transport infrastructure in Gurugram, the National Capital Regional Transport Corporation (NCRTC) Board on Thursday approved the detailed project report (DPR) of the Regional Rapid Transit Systems (RRTS) for setting up a high speed rail network from Sarai Kale Khan (SKK) in Delhi to the Haryana rajasthan border near Shahjahanpur-neemrana-behrod (SNB).
The 106 km-long Delhi-gurugram-snb corridor will be elevated for about 71 km (12 stations) and the remaining 35 km (five stations) will be constructed underground, mostly in Delhi and Gurugram. This corridor will converge with other RRTS corridors in Sarai Kale Khan and will be interoperable, facilitating commuters' movement from one corridor to another.
On June 15, the Haryana government had given its approval for the rapid rail project to boost transport infrastructure in south Haryana as well as connect key industrial, residential areas in Gurugram with both Delhi and the NCR.
As per the DPR, this corridor will be completed in about five years at the cost of ₹24,975 crore, and will be funded by the Union government, state governments as well as bilateral agencies.
The line will start from Sarai Kale Khan in Delhi and pass through Aerocity from where it will enter Gurugram along the Old Delhi Road on an elevated track. It will then take a left from Atul Kataria Chowk towards Signature Tower, then right towards Rajiv Chowk and onwards to Kherki Daula, Manesar, Dharuhera, Rewari and Bawal and terminate at SNB.
RRTS stations in Gurugram will be located at Udyog Vihar, Sector 17, Rajiv Chowk, Kherki Daula, Manesar, Panchgaon, Bilaspur Chowk, Dharuhera, MBIR, Rewari and Bawal. As per the project report, the RRTS trains have been designed for a speed of 180 kmph but the average speed will be 100 kmph and the frequency of trains will be every five to 10 minutes. Each train will have nine coaches, which will be air-conditioned and have space for overhead luggage.
According to officials, there will also be adequate amenities with people for special needs and exclusive coaches for women travellers.
Gurugram MP and Union minister of state for planning Rao Inderjit Singh said this project will resolve the problem of congestion and lack of transport connectivity in south Haryana to a large extent.
"This will boost both industries and businesses in Gurugram, and give a major push to infrastructure as well as improve commuting ," he said.
Apart from the RRTS, the Haryana government has also approved the project to extend the Metro connectivity along Sheetla Mata Road up to Rezangla Chowk in Palam Vihar and up to Sector 21 to complete the loop with the RRTS project.
Another extension of the Delhi Metro from Sector 21 along the Dwarka Expressway is also being planned.
Source : HT