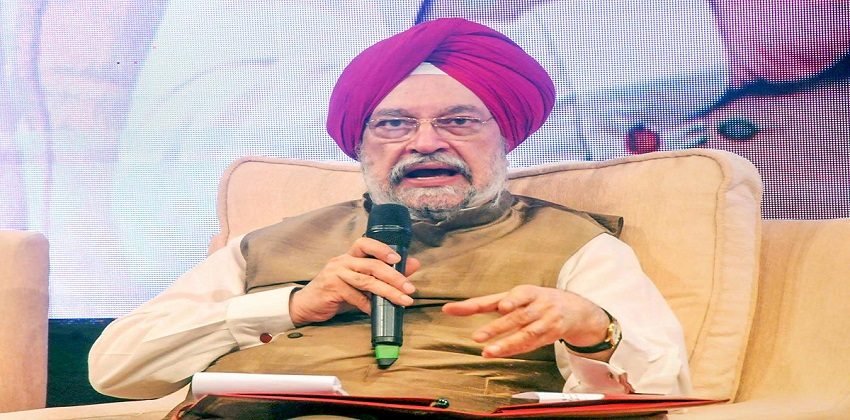 India has to build a Chicago every year till 2030 to house its people: Hardeep Singh Puri
India may have to build a Chicago kind of city every year till 2030 to meet the requirements of its population, said Hardeep Singh Puri, Minister of State (Independent Charge) for Housing and Urban Affairs. "In a country of 1.25 billion people where nearly 30 per cent live in urban areas, the real estate sector holds immense opportunities. However, between 2018 and 2030, we have to build Chicago every year in a manner which is green and resilient,"said Puri. He was at an event organised by the CII and real estate consulting firm CBRE, which launched a report. The report said REIT acquisitions touched $10 billion, accounting for 17 per cent of the overall investment volume in Asia in the first half of 2018. 
Our Bureau Terming RERA as a remarkable legislation, Puri he said added it has changed the basic ground rules of the sector. Detailing the various initiatives of the government in the real estate sector, he further added that the present government is committed to alleviating the concerns of homebuyers.
The report further highlighted that the average ticket size of investments is expected to increase as corporates keen on monetising their land assets and smaller developers looking to retire debt bring attractive land deals to the market. Moreover, REITs will open a new investment avenue for investors by allowing them to invest in the property market with a minimum amount of ₹2 lakh.
"Through initiatives such as RERA, REITs, Ease of Doing Business, Housing for All, the industry has witnessed the much-needed transparency across the realty value chain, enabling a ripple effect on capital inflows," said Anshuman Magazine, Chairman, India and South East Asia, CBRE.
Source : TheHinduBusinessLine