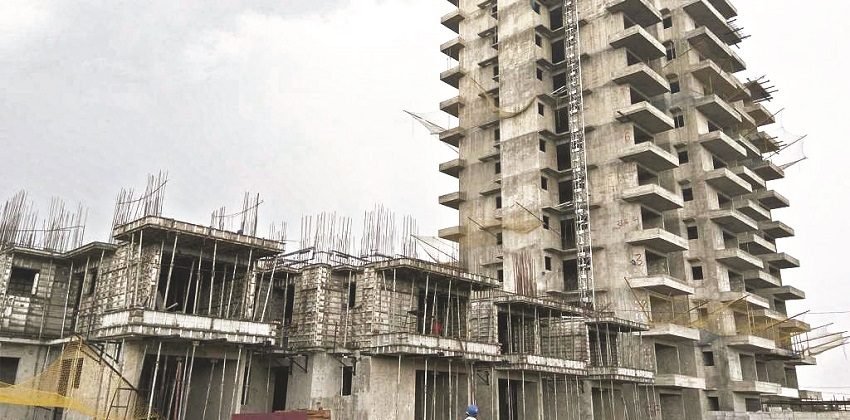 With increase in FAR, Gurugram Projects Set to Get more 'Carpet Area'
New houses and upcoming residential projects to be constructed in Gurugram may have more 'carpet area', as Haryana government is planning to increase the floor area ratio (FAR) in urban area…
Gurugram: New houses and upcoming residential projects to be constructed in Gurugram may have more 'carpet area', as Haryana government is planning to increase the floor area ratio (FAR) in urban areas of Millennium City.
The move by the Haryana government comes at a time when there are challenges of not increasing the sagging sales of residential housings but also solve the crisis of providing affordable housing.
Sources said the increase in FAR will be allowed with the payment of premium ranging from Rs 1,600 to Rs 8,080 per square metre in Gurugram and Manesar.
With the implementation of this move in the 75 square metre area, 33 per cent of more space area can be added and in 101 to 150 square metres, 53 per cent more space are can be included.
This is not for the first time the government has taken the route of vertical over lateral in the development model for Gurugram.
Even though sales of residential properties in Gurugram have been tepid for years, it is still one of the most attractive real estate markets in the country.
The slowdown in property market of Gurugram has affected the state government's finances. There has been a drastic drop in the collections of revenue through registration from the Gurugram circle.
Out of Rs 3,900 crores of total revenue collected by the government through registration of properties, Gurugram has contributed about Rs 1464 crore.
This amount is way less than the revenue that was collected in year 2013-14 which was over 1,900 crore.
There has also been a marked slowdown in the sale of housing units. While in 2013-14 saw 55,220 units being sold, in 2016-17 the sale transactions lessened down to 52,476 units.
The presence of larger inventories, however, ensured that Rs 26,073 crore the amount collected in sales of these units was higher than what was collected in 2013-14 which was around Rs19,500 crore.
In less than eight months, the Haryana government will again be changing the circle rates in Gurugram.
With the property market in Gurugram facing a slump, a reduction of three percent is expected in old Gurugram area.
However, in areas around NH-8, MG Road, and Golf Course Road the rates are likely to be increased.