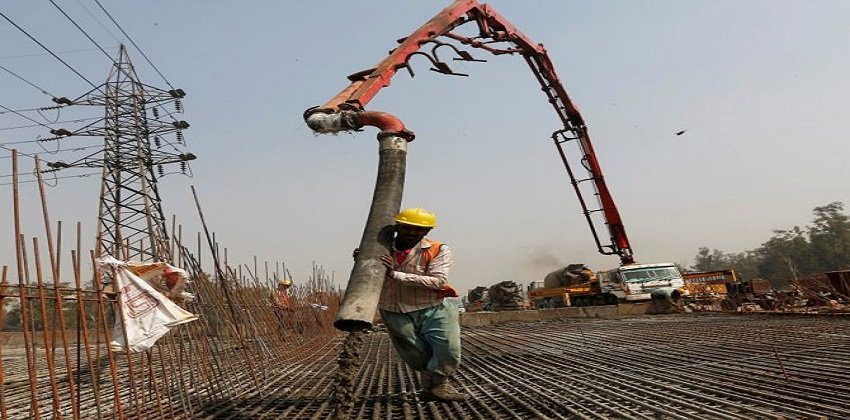 Housing sector hopes for boost from pent-up demand
The key demand drivers — such as low home loan rates and income tax sops, particularly for affordable housing — that supported the recovery in H2 FY2021, remain in place and will spur recovery again, feel experts.
After the second wave of Covid-19 hit residential sales by an estimated 50 per cent in April and May this year, real estate developers and analysts expect pent-up demand to boost the sector.
Lower interest rates, tax sops for affordable housing, right pricing and other incentives are likely to draw buyers back.
"The slowdown was more in the conversion since a lot of prospective buyers were looking at closure once lockdown restrictions were lifted," says Pirojsha Godrej, chairman, Godrej Properties.
"We now see an increase in site-level walk-ins across cities. We are also expecting launch approvals since government offices have started working at full capacity."
Godrej says their campaign, Helping Hands, aimed at assisting customers with easy payment plans, rental assurances and furnished home packages, is getting a good response from both domestic and international buyers.
Ashish R Puravankara, managing director at Bengaluru-based real estate firm Puravankara, believes that the relatively easy restrictions and continued construction activities ensured operational continuity for the industry during the second wave.
"There was also renewed investor interest, especially in projects led by trusted developers," he says.
"Our on-ground research revealed an uptick in positive customer sentiment. There is a marked rise in demand for larger residential spaces (3BHKs) and plotted developments."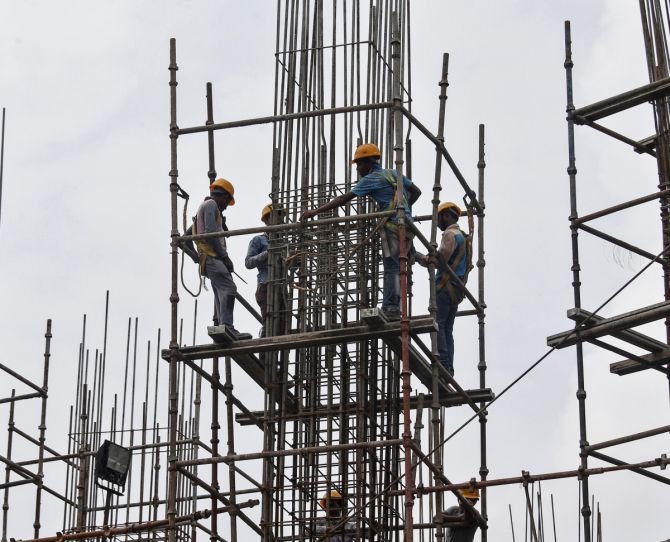 Kamal Khetan, chairman, Sunteck Realty, adds, "Economic indicators — as of mid-June — show sequential gains in economic activity for the third week in a row. So, we believe that Q2 onwards, demand will steadily grow to pre-Covid levels."
Residential sales have risen 93 per cent in Q2CY21 over the far worse situation of Q2CY20, also because developers have been aggressively pushing sales through digital channels, according to Anarock Property Consultants. However, sales are still down 64 per cent compared to Q2CY19, a pre-Covid year.
The key demand drivers — such as low home loan rates and income tax sops, particularly for affordable housing — that supported the recovery in H2 FY2021, remain in place and will spur recovery again, says Mahi Agarwal, sector head and assistant vice-president, corporate ratings, ICRA.
"The reduction in stamp duty in Maharashtra had bumped up sales in key cities like Mumbai and Pune in August 2020-March 2021. Other cities, such as Hyderabad and Chennai, also recorded fast recovery on the back of continued commercial real estate activity, which, in turn, supported residential demand and high proportion of lower ticket-size housing," Agarwal says.
The reinstatement of stamp duty measures in Maharashtra and their extension in other states, along with the focus on right pricing and inventory liquidation by developers, will lead to quicker recovery once the initial impact of the second wave recedes, she adds.
Both developers and analysts expect a revival similar to H2FY21 — or even better.
"After this pandemic, a lot of millennials who were comfortable renting property will want secure ownership," Godrej says.
Agarwal agrees, adding that ICRA expects the recovery in the September quarter to be somewhat quicker than what was seen in Q2 FY2020.

However, the income shock dealt by the second wave, the healthcare costs and pay cuts could prove to be a dampener.
The possibility of subsequent waves and further income shocks could also weigh on the sentiment of would-be home buyers, Agarwal says.
Many real estate firms are taking steps to mitigate the effects of possible future waves of the pandemic.
"The entire government machinery relating to real estate approvals ceased to function in April and May, so a lot of planned launches were delayed. The protocols at construction sites and the logistics of getting material on time also hampered work. We need to be prepared for such interim disruptions," Godrej says, adding that digitisation and faster pace of vaccination would help.
"Our processes are almost 100 per cent online. By September, we would also have administered both doses of the vaccine to all our employees, their families and to all construction workers at our sites," Godrej says. "We expect this to offer significant protection to our workforce."
Puravankara, too, has rolled out a large-scale inoculation drive for its employees and their families.
To provide a safe and contactless home-buying experience to customers, it had introduced a multitude of digitised innovations early on during the pandemic.
These include virtual site tours, video calls and an end-to-end booking platform, enabling customers to browse through properties without physically visiting them.
Hope also floats on the upcoming festive season. Expecting significant sales momentum in the second half of the financial year, Godrej Properties intends to launch projects during that period.
Sunteck's Khetan is also optimistic about the festival season.
"The significance of owning a home has increased in the past one year," he says, "and we are confident the festival season will boost sales."
Source : Rediff