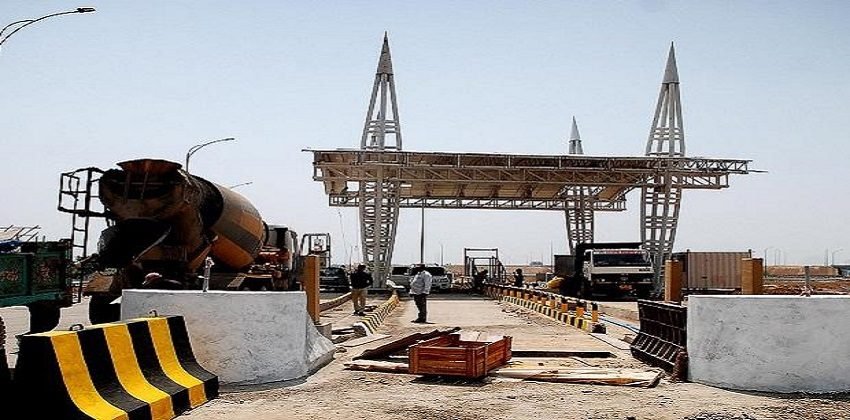 Gurugram-Mumbai Expressway: New 58 km eight-lane road to decongest Delhi
Months after Union Minister for Road Transport and Highways Nitin Gadkari announced that they would start building a new expressway connecting Gurgaon and Mumbai, the government is planning to extend the road to Delhi.
According to The Times of  India reports, a new eight-lane road would be built connecting the Western Peripheral Expressway (WPE) with the DND Flyway in Delhi.
The Mumbai expressway will meet the WPE near Sohna. Officials said the connecting road from WPE to DND would be about 58 km and the construction cost would be around Rs 20 billion. Land acquisition cost has not been estimated yet. 
This will come as a huge relief to those who frequently travel between Delhi and Mumbai as this expressway will clear the traffic congestion on NH-8 stretch. While NHAI has made the Eastern Peripheral Expressway (EPE) operational, Haryana government is yet to complete the WPE. Only Manesar to Palwal section of the WPE is functional.
"About three hundred thousand (300,000)  vehicles (in units of cars) daily take the NH-8, which connects Delhi with Mumbai. This is one of the reasons for congestion on this stretch. The new link will decongest NH-8 and will also help reduce traffic congestion in Delhi," an official told TOI. 
In April,  according to a TOI report, the Gurugram-Mumbai greenfield expressway project was announced. This mega project would stretch across states covering two of the country's most backward districts, Mewat in Haryana and Dahod in Gujarat. The whole route will be: Delhi-Gurgaon-Mewat-Kota-Ratlam-Godhra-Vadora-Surat-Dahisar-Mumbai.
This Delhi-Mumbai expressway project will reduce the distance from 1,450 km by road through NH-8 to approximately 1,250 km, which in turn will also bring down the travel time significantly — to about 12 hours from the current 24-hour travel time.
"This entire expressway will bring development to the undeveloped regions and hinterland in Rajasthan, Haryana and Madhya Pradesh to spur growth and some backward areas will also shine like Gurugram. Industrial and commercial development will generate jobs. We are now looking at building highways on new alignment rather than just expanding the existing stretches to decentralise development," TOI quoted Gadkari as having said.
The Delhi-Mumbai expressway will begin from Rajiv Chowk in Gurgaon. PTI reported that the transport and highways minister also talked about plans to build Chambal expressway that would be connected to the Delhi-Mumbai expressway. The Chambal expressway will benefit states like Madhya Pradesh and Rajasthan.
"Now, with the plan to extend the road to the national capital, it will be a complete stretch from Delhi to Mumbai, which was originally conceived by the government," the official told TOI.However, he added the NHAI would have a tough time getting land in neighbouring areas of Delhi for this crucial project.
According to PTI reports, Gadkari said that eight-lane fully access-controlled Dwarka Expressway is being developed in four packages. While three packages have already been awarded, the work on the expressway is likely to start in a month's time. The travel trips will also increase manifold due to greater economic activity in the region.
Similarly, to ease traffic in East Delhi, Delhi-Meerut Expressway was envisaged, and its Delhi-Dasna portion was inaugurated by the Prime Minister on April 29 by a roadshow.