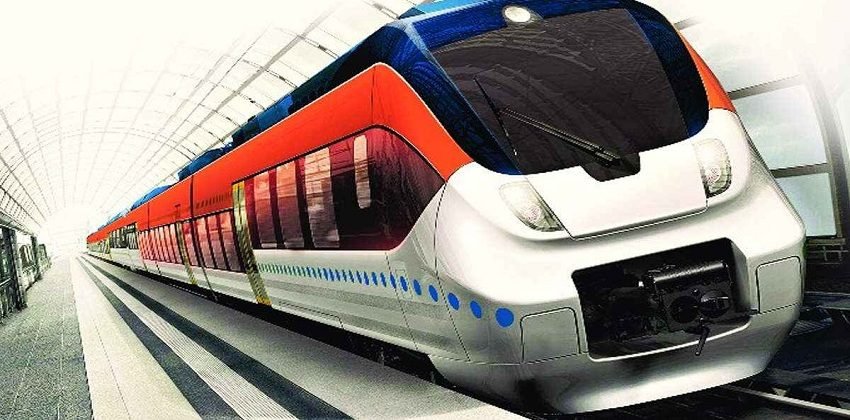 Gurugram-Faridabad Metro Plan Revived, may be Linked to Yellow Line
The Haryana government is reviving a proposed a metro route between Gurugram and Faridabad, which was discussed recently at a meeting in Chandigarh. The metro line between the two cities had been discussed earlier as well, but the project was delayed.
Chief minister Manohar Lal Khattar has directed officials to expedite work on the proposed line, which is the fifth such line proposed in Gurugram.
The discussion on the metro link between the two cities came up during a review of Haryana's metro projects in the NCR in a meeting in Chandigarh late last month. Sources said the 31-km metro line is expected to start at Bata Chowk in Faridabad and connect with Huda City Centre. The cost of the project is expected to be around Rs 5,900 crore.
The initial plan was to link Bata Chowk to Huda City Centre via Gurugram Sector 54, Sushant Lok and Sector 45. "As of now, discussions are underway to either merge the metro link with the DMRC Yellow Line at Sikanderpur metro station or with the Rapid Metro line at the Sector 55-56 Rapid Metro station," a senior GMDA official present at the meeting told TOI.
He, however, added that the route is subject to final changes.
Another possibility is that it might be extended along the Golf Course Road till Vatika Chowk on Sohna Road.
The Faridabad–Gurugram metro link has been in the pipeline for a while now, and already has in-principle approval from the state and central government.
This is the fifth metro project proposed in the city after Gurugram metro, Regional Rapid Transit System, Mass Rapid Transport System and the orbital rail along the Kundli-Manesar Expressway.
GMDA officials have dismissed concerns regarding these projects, all of which have been delayed, saying these metro loops together would address issues of public transport in the city as they would provide not internal connectivity within Gurugram but also link the city with Delhi, Faridabad, Manesar and Palwal. TOI had recently reported that the Haryana government is considering a link between the Delhi Metro Blue Line and Gurugram metro.
The biggest question, however, is of funding. Gurugram and Faridabad metro together require around Rs 12,000 crore. While the state government is expecting financial support from the Centre, it will have to present a long-term plan on the revenue models of both metro lines and on whether they will have sufficient ridership to justify the capital and operational expenses.
Source : TOI