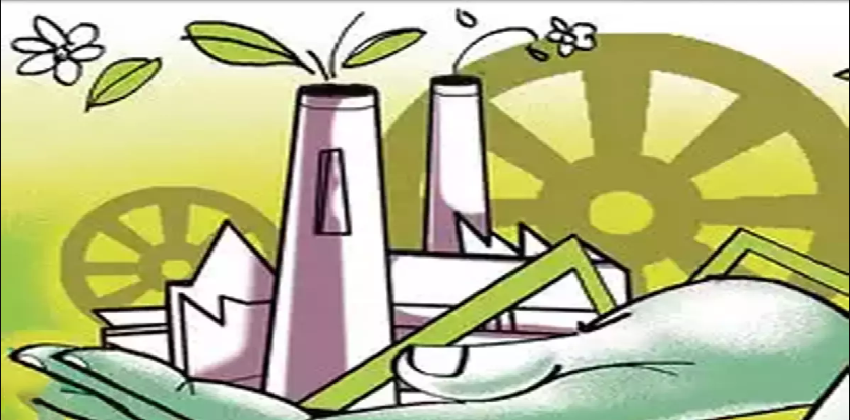 Environmental Clearance for Projects Made Easy
The country's residential real estate got a boost with a new policy on easing environmental approval process. However, it is imperative that the new regulation is implemented with caution and efficiency
— Ankit Sharma
There is good news for the real estate sector. Home buyers planning to buy property in one of the forthcoming, newly launched projects in the near future can hope to see their projects completed on time.
Their investment may be cheaper by some percentage points too, thanks to the new reform brought in by the government, where residential projects up to 1.5 lakh sq meters will not need prior environmental clearance from the green tribunal. Instead, municipal bodies and local authorities awarding building permits can now grant environmental clearances for these projects.
Industry has welcomed the government's decision. Developers consider that this will ease the process of approvals and increase the overall efficiency of the system. Many say this will also help check housing prices in the country. Credai said in a statement that delegation of power to ensure environmental compliance may lead to reduction in home rates.
"This will also lessen the multiplicity of approvals that are usually necessary to attain clearance and will lead to sustainable growth," Credai said.
"The government has shifted the responsibility of green approvals to municipal bodies granting building permits. This will mean that the environmental approval will be taken care at the time of the licensing itself and ease the process of approval," Santosh Agarwal, chief financial officer of Alpha Corp.
WHAT WAS HAPPENING UNTIL NOW?
Until now, projects below 50,000 sq meters did not require environmental clearance prior to the building permit. Hence, it was easy for developers of smaller projects, especially those in Tier 2 and 3 regions, to secure permits complete projects.
"We needed a nod from the green tribunal to start projects over 50,000 sq meters in size. However, the environmental clearance delayed our projects by 9-12 months, on average, resulting in cost and time overruns. This extra cost used to be passed on to homebuyers. Now, the new policy will remove the very cause of the delay," Agarwal of Alpha Corp says. With this policy, there will be ease in the process of approvals for medium-scale projects too.
WHAT IT MEANS FOR THE INDUSTRY AND THE MARKET?
"The time and cost reduction will also boost the entire housing sector, especially the affordable housing segment," Jaxay Shah, president of Credai, said.
"As per the new notification, environmental clearances will be integrated into the building bylaws of all states and Union territories," Anuj Puri, chairman of ANAROCK Property Consultants, said.
Projects will now have to fulfill "environmental conditions" through self-declaration and certification while seeking building or construction permission from local authorities.
Residential real estate market is already geared to increase housing supply in the coming quarters owing to several factors including the establishment of RERAs. The later compels development firms to finish projects within a specified period committed to the authority.
"Getting the requisite approvals from authorities concerned, especially environment specific ones, has always been a tedious affair for developers. This has been a stumbling block for the overall growth of the Indian real estate sector. With this new policy, the approval process will be less time-consuming and, eventually, reduce the overall construction costs. It can certainly expedite the government's avowed mission of providing housing for all by 2022 to some extent," Puri says.
"The central government is basically streamlining permissions for building and construction sector. This policy will very efficiently quicken building construction permission in urban areas," Gaurav Gupta, director of SG Estates and general secretary of Credai Ghaziabad, said.
WHAT IT MEANS FOR BUYERS?
For all new project launches upon 1.5 lakh sq meters or below there will be less hassles, but those already invested in projects under construction will have a completion timeline to go by. Industry experts, however, are cautious about this new policy's effective implementation. "If it is not implemented cautiously, this have repercussions on the overall environment. We must bear in mind that the government has stated its intent even at the World Economic Forum in Davos that the issue of climate change has been noted and will be dealt with by India effectively," Puri of ANAROCK Consultants says.
Obtaining approvals for mega projects, beyond 1.5 lakh sq meters, may remain a challenge.
For now, buyers investing in projects may do so with their own research across projects of their choice, but they may rest assured that their interests are safer now than they used to be.
Source : TOI