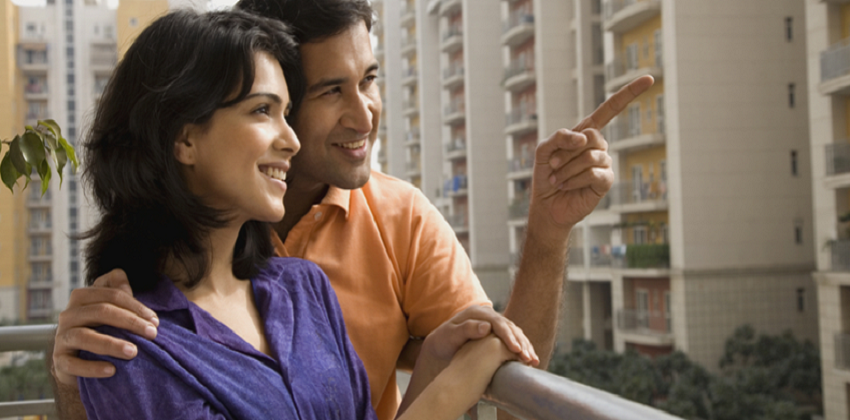 All You need to Know about PMAY
Launched in June 2015, Pradhan Mantri Awas Yojana (PMAY) aims to fuel the concept of 'housing for all'. Brought to action by the Narendra Modi government, this scheme proposes to build 2 crore houses by 2022 for the urban and rural population of India. The policy is meant to promote affordable housing for those belonging to economically weaker sections of society and low-income groups.
The broader mission of this scheme encompasses 4 components:
a. In-situ slum redevelopment with private sector participation using land as resource
b. Affordable housing through Credit Linked Subsidy
c. Affordable housing in partnership with private and public sector and 
d. Beneficiary-led house construction/enhancement. 
ead on to know how you fit into these parameters and how you can gain from PMAY.
PMAY explained
What is PMAY?
PMAY is a scheme that has been designed to make housing affordable for Indian citizens. This initiative aims at developing India's housing sector in many ways, such that the entire population can benefit from subsidised home loan interest rates. This scheme also promotes the use of eco-friendly building material usage for the construction of homes. PMAY has two major sections: Pradhan Mantri Awas Yojana (Urban) (PMAY-U) and Pradhan Mantri Awas Yojana (Gramin) (PMAY-G and PMAY-R). PMAY-U is applicable to the urban population while PMAY-G and PMAY-Rare applicable for the rural population.
PMAY-U consists of three schemes, namely: EWS (Economically Weaker Sections)/LIG (Low Income Group), CLSS (MIG-I) and CLSS (MIG-II).Read on to understand the functioning of PMAY-U in detail.
What are the basic features of PMAY?
– Subsidy of 6.5% on home loan interest rate for a term of 20 years
– Compulsory ground floor housing accommodation for senior citizens and the differently-abled
– Mandatory use of eco-friendly materials for building construction
– Extending scheme coverage to include all urban areas in India
– Encouraging women to become home owners by making it mandatory to register a property with both the male and female heads of family unless there is no female family member
How does PMAY make it easier for me to buy a home
Eligibility for PMAY
Who can apply for PMAY?
The eligibility for PM Awas Yojana varies according to the category you fall into based on the parameters set under the 3 different schemes. These parameters are primarily set keeping your income, position on the economic strata, and your housing needs in minds. Here is a detailed explanation to each scheme.
Under EWS/LIG Scheme
– You must have an income of up to Rs.3 lakh per annum.
– You must not have an income of more than Rs.6 lakh per annum.
– You can avail the scheme anytime between 17th June 2015 to 31st March 2022.
– You can choose carpet area of 30 sq. mts. as a EWS beneficiary and 60 sq. mts. as a LIG beneficiary. The carpet area will count as any floor space within the house excluding external walls but including internal partition walls.
– Your age at the end of repayment period must be less than 70 years. The maximum repayment tenor of the loan is 20 years.
Under CLSS (MIG-I) Scheme
– Your income must range above Rs.6 lakh to a maximum of Rs.12 lakh.
– The subsidy of 4% is applicable to up to Rs.9 lakh only, so if a lender approves a loan higher than that, the extra amount will not be linked to the subsidy.
– The total carpet area of the chosen home excluding external walls and including internal partition walls must be up to 120 sq. mts.
– Despite the loan term being 20 years, banks can sanction 30 years if your age at the end of repayment is less than 70 years.
– The total deduction including home loan EMI cannot be more than 50% of your gross income.
Under CLSS (MIG-II) Scheme
– Your income per annum must be above Rs.12 lakh and cannot exceed Rs.18 lakh.
– Even if your bank sanctions a higher loan amount the credit linked subsidy at 3% is limited to Rs.12 lakh only.
– The loan term is 20 years; however, banks can sanction 30 years if your age remains less than 70 years at the end of repayment.
A few general rules that apply consistently for these three PMAY schemes are:
– You cannot apply for this scheme if you or any member of your family already owns a house in any part of India. A husband, wife and unmarried children are counted as one family unit in this context.
– You cannot avail this scheme if you have already availed and purchased a home under any central- or state-assisted housing scheme.
– A couple cannot avail this scheme separately; either one or both jointly can apply for it.
– An independent adult belonging to a family unit will be considered eligible for the loan in case they prove to be the head of a separate family unit, disregarding their marital status.
– You can use this scheme to fund your repairs and renovations.
– Linking of Aadhaar card is mandatory when you are making an application.
– This scheme cannot be clubbed with special loan offers put forward by the banks.
– The location of the house you choose must be one among the approved government listing of towns as per the 2011 census. You can even choose an approved adjacent planning area; however, keep a tab of the updated lists to find more inclusions.
– You will require an adult female to be listed in membership and ownership of the home.
– In case you are unable to repay the loan, the house will qualify as a Non-Performing Asset (NPA), which gives the lender the right to recover the due amount. Procedures for the same will lead to foreclosure of your home or property.
Who cannot apply for PMAY?
Which areas is PMAY not applicable in?
Not all cities in India find a place on the central government's approved list for PMAY. The central government has selected 4304 cities across 35 states and union territories in India where PMAY Urban is valid. You can check if your area is listed on the website of Ministry of Housing and Urban Affairs by logging on to this website:http://mohua.gov.in/cms/progresspmay.php
Applying for PMAY
Can you apply for PMAY online?
You can surely apply for PMAY online to simplify the process of your application. Just follow the steps listed below:
Determine your eligibility
– Based on the PMAY beneficiary list, identify the scheme that you are eligible for.
– Keep your Aadhaar card details handy as this is mandatory to ensure there is no duplicate application under your name.
– Equip yourself with your savings bank account details.
– Calculate to keep your current household income information ready.
How you can apply
– Log on to the official PMAY website: http://www.pmaymis.gov.in/
– Click on 'Citizen Assessment'.
– Click on 'Benefits under other 3 Components'.
– Enter your Aadhaar number without spaces in the provided box and click 'Check'.
– Upon entering the correct Aadhaar number, you will be provided with a PMAY application form. Fill it with accurate personal, contact, bank account, income and Aadhaar information.
– Tick the box stating you are aware of any claims etc. and enter the security captcha.
– Click on 'Save'.
– You will be provided with an application number. Save or print it for future reference.
What is the process to apply for PMAY?
You can apply for PMAY both online and offline. For online procedures, follow the above steps. To apply offline you can visit the local branch of a PMAY listed bank. Remember to carry your income proof along with you while undertaking this visit. Once you receive an approval you can continue with the selection of your property and finalising the purchase deal on a subsidised rate of interest.
What documents do you need to apply for PMAY?
Applying under the PMAY schemes is easy as long as you fit the broader list of criteria mentioned for each scheme. To submit a complete application, you will have to be very thorough with the documents that prove your eligibility. Here is the list of documents that you will need for PMAY:
– Accurately filled PMAY application form
– Identity proof (Aadhar Card/PAN Card/ Driving License / Voter's ID Card)
– Copy of address proof
– Income Certificate (self-attested) and proof of income (salary slip etc.)
– Form 16/latest IT return
– Bank account statement (last 6 months)
– Affidavit claiming that you or your immediate family do not own any house in India
– Valuation certificate for the property you intend to buy
– Construction agreement with the developer or builder
– Approved plan of construction
– Certificate for architect or engineer confirming the cost of construction/repairs
– Architect's certificate mentioning the fitness of the house
– NOC from Competent Authority or any Housing Society
– Receipt of advance payment made for purchase
– Letter of allotment of property/agreement, or other property documents
How do I check my PMAY status after applying?
Once you have successfully applied, you can track the assessment and status of your applicationon the PMAY portal at http://pmaymis.gov.in/Track_Application_Status.aspx. You will need to input your assessment ID to derive the status. In case you do not have access to the ID, then you can choose the alternate option and use the details such as your name, father's name, and your ID type to check your application status.
Your PMAY account
How does my PMAY account work
What is the transaction limit on my PMAY account
PMAY and Home Loans
Can I get a Home Loan if I am applying for PMAY
Will PMAY affect my Home Loan interest or tenor
How do I manage my finances if I get a Home Loan with my PMAY
Additional Read: 6 Easy Tips to Get Your Home Loan Approved Instantly
With the compulsory mandate in place regarding the property ownership involving a female family member under the PMAY scheme, there has been a significant increase in woman home buyers in India over the last two years. Apart from this, the affordability of the PMAY schemes has also been amplified with GST being brought down from 12% to 8% for home buyers. So, check your eligibility and seek a home loan sanction to avail benefits of PMAY.
Source : .BajajFinserv