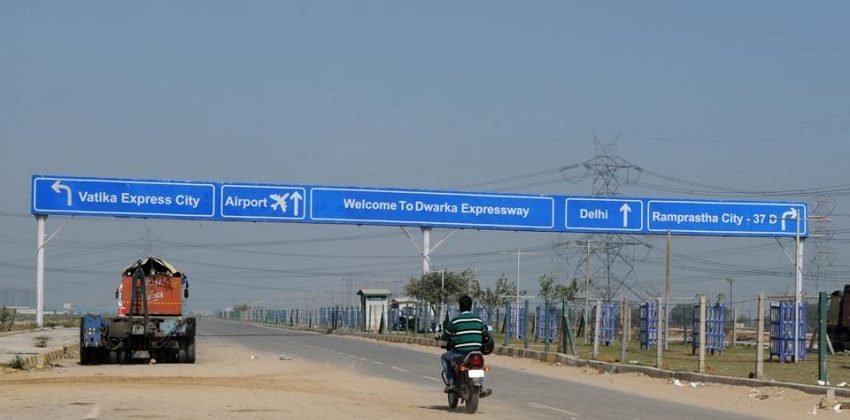 Will Clear Dwarka e-way Land by June End: Huda
Huda has promised to remove remaining hurdles coming in the alignment of Dwarka Expressway by the end of June, even as it rejected applications of eight oustees, whose structures still stand on the way, for alternative plots, on Friday, saying they are not eligible for it.
During the day, Huda officials held a draw for allotment of alternative plots to a total of 24 oustees. Sixteen of them were given alternative plots — 10 in Sector 37C and six in Sector 110A. However, eight oustees were deemed ineligible.
As many as 64 oustees have already been provided plots in Sector 110A, following a directive from the Punjab and Haryana high court last month.
Also, all the 80 oustees (16 plus 64) were given compensation, based on the size of their structures, in three categories — Rs 7 lakh-Rs 8 lakh; Rs 5 lakh-Rs 6 lakh; and Rs 3 lakh.
They will get the allotment letters on Monday, while the possession of the plots will be given by June 19. "Once they get the possession, they will have a week's time to vacate the existing structures," said GMDA CEO V Umashankar, who chaired the proceedings as the Huda administrator was on leave.
About the rejection of the eight applications, Huda officials said those who constructed or bought their houses after Huda's survey in 2008 were not eligible for alternative plots. Huda had issued a notice under Section 4 of the Land Acquisition Act in 2008, after which any sale, purchase or construction was illegal in the area.
"We have been told that our houses are not listed in the report prepared by Huda in 2008. But we built our house in 2007," claimed Nirmal Sharma, one of the eight oustees.
Kanhaiya Lal, another oustee, said, "We constructed the house after the 2008 survey. But there was no board or notice saying 'this is Huda land and do not construct here'."
Earlier in the day, the proceedings, which started around noon, remained suspended for about an hour as Umashankar refused to proceed with the draw until Huda promised to provide water and other civic infrastructure in Sector 37C and 110A, where the alternate plots are located.
Soon, senior officials of Huda and DTCP, along with Umashankar, went into a huddle. After an hour-long meeting, Huda officials reportedly agreed to provide the necessary infrastructure, especially water supply, within a week's time. "Water supply will be provided to them at all costs within a week," said Umashankar.
These apart, MCG will demolish the temples located in Pawala-Khusrupur and near Daultabad Chowk by next Friday. MCG may also provide alternative plot for shifting one of temples, at least.
source: timesofindia