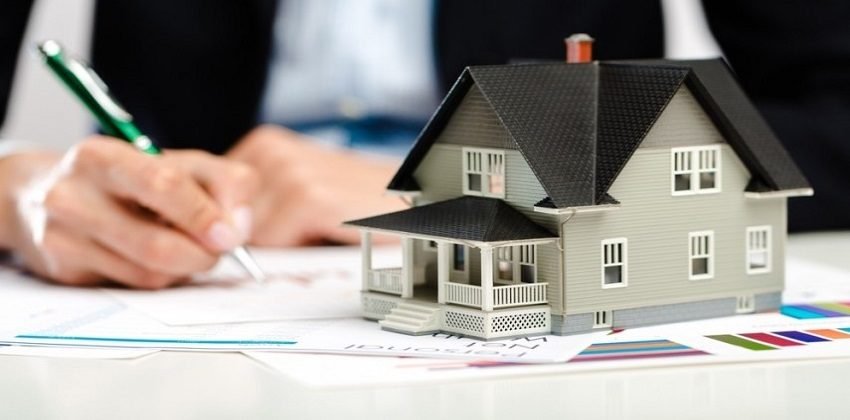 How Affordable is an 'Affordable' Home?
A flat advertised as costing Rs 20 lakh may have several additional cost inputs before you can call it your own!
Nikhil Singh is a first-time home buyer and his annual salary is Rs 6 lakh. Today, rental housing is no longer an attractive proposition for him with so many options in the market in the "affordable housing" category.
Nikhil looked up the Pradhan Mantri Awas Yojana (PMAY) and decided to check out a 1BHK on sale for Rs 20 lakh.
What happened when he entered the market? Let us calculate the actual cost Nikhil had to pay for this "Rs 20 lakh house":
PAYMENT PLAN
In almost all residential projects there is variation in prices depending upon the payment plan. You have the option of choosing the payment plan which may be the Down Payment Plan, Flexi Payment Plan, or the Construction linked Payment Plan.
If you are going to buy in a residential project in gurgaon, always check the per sq ft price of all the three schemes, as even a slight difference will significantly reduce the cost for you.
For example, if the base price is Rs 4,000 per sq ft for a 500 sq ft unit then the total amount will be Rs 20 lakh for a 1BHK flat. So, you need to check the base price in all the three payment plans.
PREFERENTIAL LOCATION CHARGES OR PLC
This is an additional cost you pay for choosing a preferred location in a residential project. For an apartment that faces a swimming pool or a park, you may have to pay extra, depending on the floor of your apartment.
"While choosing a home, people should be conscious about their budget as PLCs tend to substantially increase the end cost. A buyer should always check this and look at all the options within his budget. This will not only help him in closing a better deal, it will also save him money which may be better used to upgrade the house once he shifts," Deepak Kapoor, president of Credai-Western UP and director of Gulshan Homz, says.
In the Delhi NCR, higher floors are charged less PLCs while ground and lower floors command higher charges, while in Mumbai, those on the top floors pay higher PLCs.
You can calculate and deduct the amount from the total price of the flat depending on the floor plan. So, if the PLC of ground floor is Rs 100 per sq ft for a 600 sq ft flat then you must pay Rs 60,000 extra along with the total price of your flat.
"As far as PLCs go, it is the choice of a buyer. It is not necessary that the entire PLC included in your cost is required by you. These additional costs can be cut anytime and give you a better deal," Manoj Gaur, vice-president of Credai-National and MD of Gaurs Group, says.
CAR PARKING
Parking charges are levied on the space given to you to park your vehicle. You get an option between a covered space and an open parking space, with covered parking costing more. For example, if the covered parking costs Rs 2-3 lakh, open car parking can cost Rs 1-2 lakh.
CLUB MEMBERSHIP
Some builders take a one-time charge while others offer it free to attract buyers in a prelaunch project, others charge for it. You can always negotiate on this, but must pay this charge along with the total amount of the flat.
ELECTRICITY INSTALLATION CHARGES
Before you move into a new flat, you need an electricity meter and the builder charges you for that on a per KW basis. If this charge is Rs 20,000 per KW and you want a load of 3KW, you pay Rs 60,000. Power back-up, too, is charged on KW basis.
GST AND CLSS BENEFITS
Projects under construction and eligible for Credit-linked Subsidy Scheme (CLSS) are charged 8%. But, buyers who are not eligible for CLSS must pay higher GST, at 12%. Developers can levy GST on buyers of affordable residential projects only if they reduce the flat prices after factoring in the credit claimed on input.
CLSS offers subsidy on home loans taken in the EWS, LIG, and MIG categories. If you fall in the EWS (annual household income up to Rs 3 lakh) and LIG categories (annual household income between Rs 3 lakh and Rs 6 lakh, like Nikhil) and are buying a house of 30 or 60 square metres, then you are eligible for an interest subsidy of 6.50%.
The MIG-I category (annual household income between Rs 6 lakh and Rs 12 lakh) can avail interest subsidy of 4% for buying a house with a maximum carpet area of 150 square metres.
The MIG-II category (annual household income between Rs 12 lakh and Rs 18 lakh) can avail interest subsidy of 3% for buying a house of 200 square metres.
HOME LOAN
If Nikhil chooses a property with a base price of Rs 20 lakh and borrows Rs 15 lakh from a bank for 15 years, he will be entitled to a subsidy on the maximum loan amount of Rs 6 lakh and interest subsidy will be at the rate of 6.50%. Thus, he will get the CLSS benefit of Rs 2,20,189 upfront on this loan.
Nikhil must pay nearly Rs 25-28 lakh for a flat whose base price is Rs 20 lakh minus the subsidy – Rs 2,20,189. The total cost depends on the cost of the flat, amenities and other payments as mentioned earlier.
REGISTRY AND STAMP DUTY
Once you take possession of your house, you must pay for its registry which includes stamp duty. This is calculated on the size of your flat and the circle rate fixed for that area by the state government.
Source : TOI