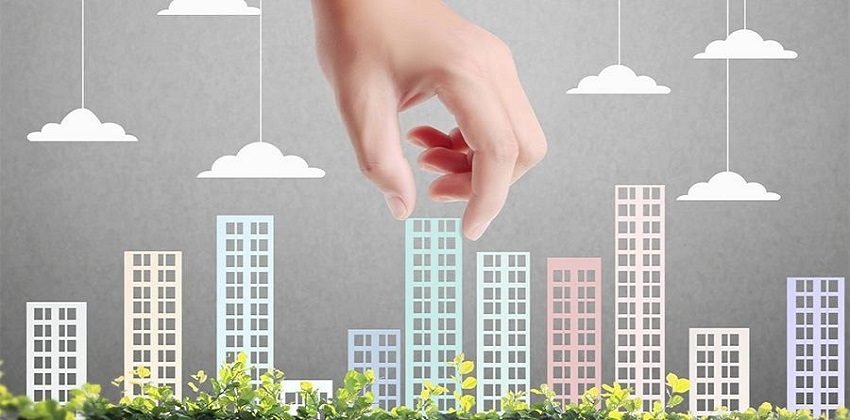 New Technologies Being Used to Build Quality Affordable Houses
Scarcity and increasing cost of construction material calls for alternative affordable solutions for these segments.
Speedy delivery of houses at affordable cost is the need of the hour and is one of the key challenges being faced in mass housing sector today. The Ministry of Housing and Urban Poverty Alleviation (MoHUPA) reports that India's rural housing shortage stands at 40 million dwelling units whereas the urban housing shortage is 18.78 million units, of which 99% relates to Economically Weaker Section (EWS) and Low Income Group (LIG) types. 
Scarcity and increasing cost of construction material calls for alternative affordable solutions for these segments. IIT Madras carried a research on GFRG (Glass Fibre Reinforced Gypsum) panels for over a decade in order to address this issue. The technology promises fast-track delivery of quality houses at an affordable cost.
GFRG technology is being seen as a revolution in construction that could bring down the costs significantly. 
What is GFRG Technology? 
GFRG panels made of high quality gypsum plaster reinforced with special glass rovings were first introduced in Australia in 1990. This technology replaced the traditional method of construction where use of blocks and bricks was popular for the structure of a house. These panels are prefabricated and manufactured at factories and brought to the construction site directly. Once the foundation is laid, these panels are erected on the foundation with the help of cranes. These panels do not need plastering and painting like in a normal wall. 
"GFRG Panel known as Rapidwall is a building panel made-up of calcined gypsum plaster, reinforced with glass fibers. GFRG panels can be load bearing walls or partition walls in multi-storeyed buildings. Although this concept has been used in India only on experimental basis and has not yet been commercialised because of certain limitations. It does not allow fancy architecture and there are a lot of plumbing and electrical restrictions which have till now limited its commercial use but these are things of the past," said Deepak Kapoor, president CREDAI-Western UP. 
Less construction cost
GFRG can be manufactured out of any kind of gypsum and the production process requires low energy only. The main component of GFRG panels is available at cheap rates in the market. Apart from the lower cost, it is easier to assemble and does not require curing time like normal concrete. Therefore, it decreases the duration of construction and the labour cost as well. GFRG ensures that money is saved by:
Cheaper substitute to concrete and bricks construction

Reducing the duration of overall construction

Lower labour cost as construction finishes faster
Is this technology safe?

Houses made by GFRG technology can be as strong as a conventionally constructed house using concrete and bricks. These houses are designed to have a long life. This technology has been used for long in Australia and considered one of the safer options because these houses are fire and earthquake resistant. It is possible to build up to ten storeys in low seismic zones and to a lesser height in high seismic zones. However, such construction needs to be designed by a qualified structural engineer. The government has accorded approval of GFRG panels for construction in India. 
Key advantages of GFRG houses
Economical

Earthquake resistant

Fire resistant

Eco-Friendly

Naturally cooler

Water resistant
Green housing
GFRG panels have been quali fied for carbon credits under the Kyoto Protocol by World Bank. India has almost 64 million tonnes of stockpiled gypsum waste generated at various fertilizer plants, with an addition of almost 2.5 million tonnes every year. Houses using GFRG panels promote reuse of industrial waste by-products for construction, thereby, reducing the dependence on virgin raw material. Recently, the United Nations Framework on Climate Change (UNFCC) confirmed GFRG as a green building material. 
"GFRG is sustainably preferable, environmental friendly, faster than conventional methodologies, can be adapted to different plans and designs and is also expected to reduce the per unit cost of construction by as much as. Additionally, there is a reduction in maintenance cost as well, as the materials are impermeable. Leakages and corrosions are reduced and longevity is ensured," says Shubika Bilkha, business head, REMI.
"As we look to scale up affordable housing in India and meet the 'Housing for All' agenda, technology will be imperative to accomplish this target. While GFRG has been gaining momentum over the last few years in India, additional R&D into technologies that capitalise on the use of local materials is equally important to scale housing while keeping the per unit cost reasonable," said Bilkha.
Considering the ever-growing need of houses in India, it is very important to have a technology that can be used to build houses faster and at affordable rates. Therefore, GFRG technology is a quick and affordable method to provide affordable housing to all.
source: economicstimes